Looking to renovate and enhance your home?
Well there's more than one way to skim a wall.
Firstly what do you want to achieve from re-plastering?

There are many elements to property renovation, but one that can greatly improve the comfort and value is the internal fabric of the house. This is in fact one of the more fundamental aspects when thinking about improving homes and updating their condition to today's modern standards of living.
At Ashford Solutions Group we offer a wide range of plaster finishes that will enhance your home. We have products to provide accoustic insulation, moisture resistance and vapour control, fire resistance, thermal insulation and impact protection.
So now that you have thought about the finish that you want to achieve lets look at the practicalities.
Preparation, preparation preparation.............
Two walls, plastered in two different ways, may look much the same initially. But 'what lies beneath' is crucial to the quality of the finished product and how long the work will last.
Good plastering is all about good preparation.
Anything can be plastered and look alright at first - but it's about how long it's going to last! A tradesman could skim a bedroom in a completely different way to me - a way that takes half the time and costs half the price. And it might look good to begin with, but after a while cracks are likely to develop.
For example, if you're skimming on top of old, lime plaster - that could be 100 years old - that plaster could well be faulty in places. It might look OK, but if it moves when you push on it, it's got to come out first! Then you've to fully plaster that area in again before you can skim it - take big areas out and start again. If you don't, the weight of the new plaster is going to cause cracks. It might not happen immediately, but probably will happen.
That's why everything has got to be properly examined first - as a tradesman you really need to go over every square centimetre of every wall and ceiling to look for any cracks. Push it, bang it - you need to see what the substrate is like before you start working. That's key.
We want you to be really pleased with the finish.......
Some plasterers just apply one coat of skimming. This looks nice enough - but when you paint it, and you have uplighters or downlighters, you can see that there's only one coat, and you can see trowel-marks.
One-coat skimming over plasterboard works alright, but when re-skimming in people's homes, it doesn't finish in the same way; you can tell it's one coat and it'doesnt look great. So that's why we will always use two coats of plaster when re-skimming.
As a British Gypsum Certified Plasterer you can be confident that the work carried out by us will not only be carried out to the highest quality, but will be backed by the manufacturer's two-year workmanship guarantee.
So you can rest assured that the work in your home will always be of the highest quality.
But don't just take our word for it:
"Paul was excellent. The plastering was very good and I would definitely recommend him to my friends."
"A pleasure to deal with. On time, reliable and very polite. Good quality workmanship."

"Very pleased with the end result, especially considering how uneven our ceilings are. Would not hesitate to recommend this company and will definitely use again."
Read more reviews on Checkatrade
If you are thinking about getting your walls re-plastered or want to plaster over an old textured ceiling then get in touch now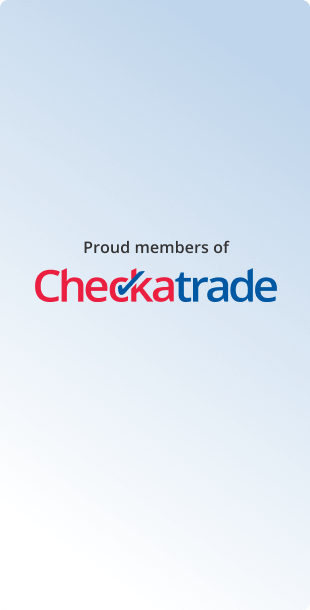 Stairwell before - Hole in ceiling, hole around lightswitch and general poor condition
Stairwell after walls and ceilings have been repaired and skimmed using Thistle Pro DuraFinish Plaster
Plasterer Ashford | Plasterer Maidstone | Plasterer Canterbury | Plasterer Folkestone